The Simple Beef Sirloin Roast recipe celebrates the beauty of uncomplicated cooking. With just a few basic ingredients and straightforward steps, you can create a delectable roast that will leave your taste buds dancing with joy. Whether you're a seasoned cook looking for a hassle-free meal or a beginner eager to impress, this recipe is perfect for you.
Imagine the savory aroma filling your kitchen as the beef sirloin slowly roasts to perfection. The simplicity of the recipe allows the natural flavors of the meat to shine, resulting in a tender and succulent roast that will have everyone reaching for seconds.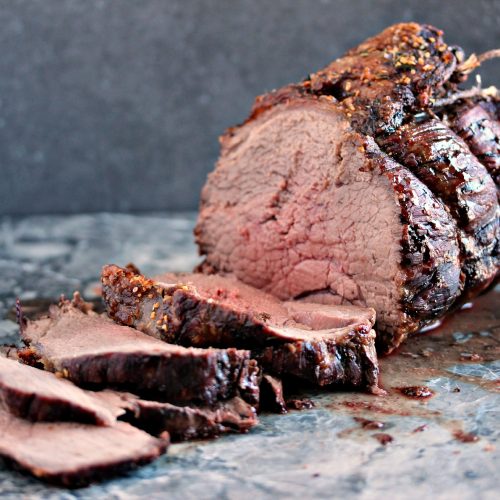 Simple Beef Sirloin Roast
The Simple Beef Sirloin Roast recipe offers a straightforward and hassle-free approach to creating a delicious and tender roast. This summary highlights the simplicity and ease of the recipe, making it accessible to cooks of all levels.
Ingredients
2½

pounds

sirloin roast

Salt and ground black pepper, as required
Instructions
Rub the roast with salt and black pepper generously.

Insert the rotisserie rod through the roast.

Insert the rotisserie forks, one on each rod's side, to secure the rodto the chicken

Select "Roast" and then adjust the temperature to 350 degrees F.

Set the timer for 50 minutes and press the "Start".

When the display shows "Add Food," press the red lever down.

Weight the left side of the rod into the Vortex

Now, turn the rod's left side into the groove along the metal bar soit will not move.

Then, close the door and touch "Rotate." Press the red lever torelease the rod when cooking time is complete.

Place the roast onto a platter for about 10 minutes before slicing.

With a sharp knife, cut the roast into desired sized slices and serve.
Notes
So, embrace the ease and simplicity of the Simple Beef Sirloin Roast recipe, and experience the joy of savoring a delicious roast with minimal fuss. Whether it's a casual family meal or a celebratory feast, this recipe promises a delightful and stress-free dining experience that will leave everyone satisfied
Nutrition
Calories:
201
kcal
Protein:
28.9
g
Fat:
8.8
g
General information about the nutrition values of beef sirloin and offer some considerations.
Beef sirloin is a lean cut of meat that can provide essential nutrients as part of a balanced diet. It is a good source of high-quality protein, which is important for muscle growth and repair. Beef sirloin also contains various vitamins and minerals, including iron, zinc, and B vitamins like vitamin B12.
The specific nutrition values of beef sirloin can vary depending on factors such as cooking methods, seasoning, and portion sizes. It is recommended to refer to specific nutrition labels or consult with a registered dietitian for precise information tailored to your recipe and portion sizes.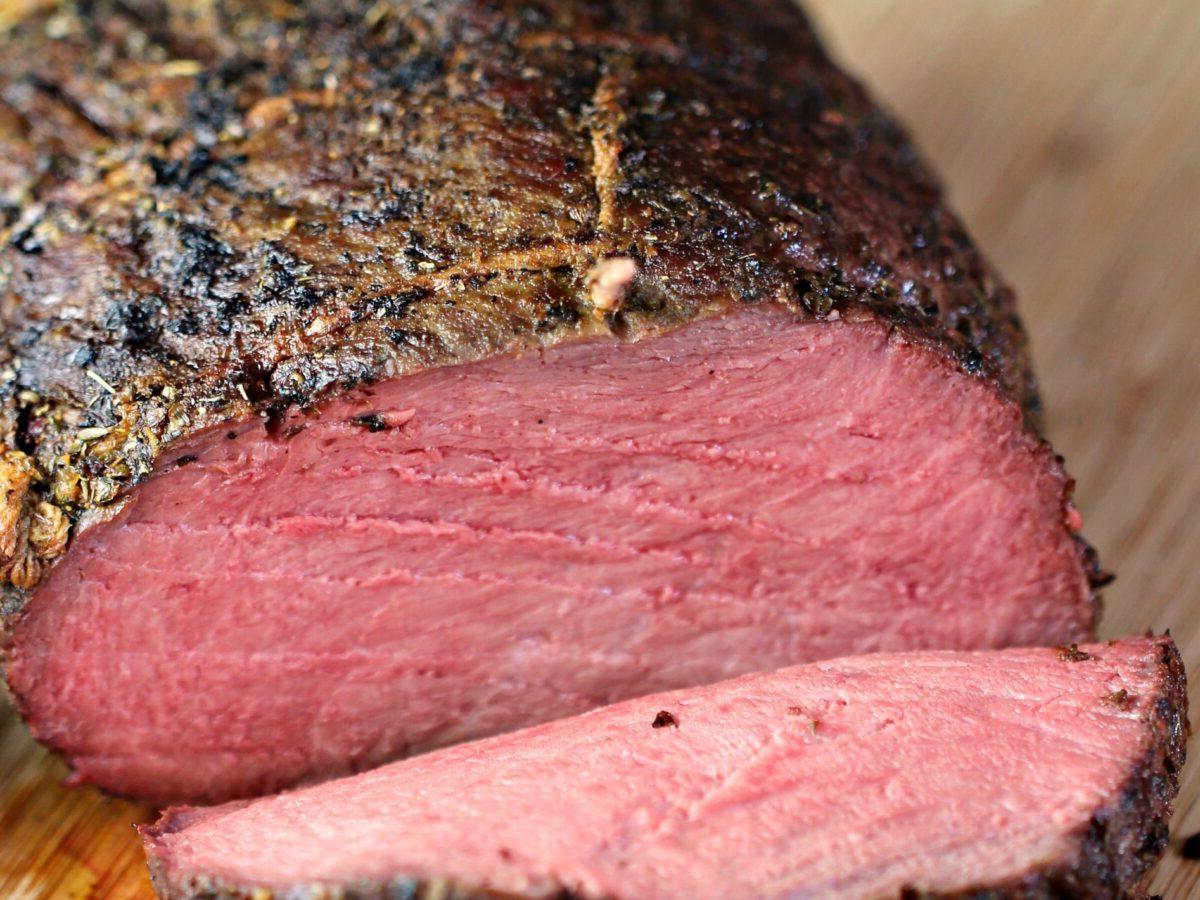 When considering the nutrition values of your Simple Beef Sirloin Roast, it's important to account for any additional ingredients used in the recipe, such as seasonings, oils, or sauces. These can contribute to the overall nutritional composition of the dish.
To make your Simple Beef Sirloin Roast a well-rounded and balanced meal, consider incorporating a variety of colorful vegetables and whole grains as side dishes. This will enhance the nutritional value of your meal by providing additional vitamins, minerals, and dietary fiber.
Remember that individual dietary needs and preferences may vary, so it's always a good idea to adjust your recipe and portion sizes accordingly. If you have specific dietary concerns or restrictions, it is advisable to consult with a healthcare professional or registered dietitian for personalized guidance.
Cooking tips
Here are some tips to make a Simple Beef Sirloin Roast:
1. Select the right cut: Choose a beef sirloin roast that is well-trimmed with a nice marbling and even shape to ensure even cooking and juicy results.
. Season the beef roast: Season the sirloin roast with a mix of salt, pepper, garlic powder, and dried herbs, such as rosemary, thyme or oregano, to enhance its natural flavor.
3. Preheat your oven: Preheat your oven to 350 degrees Fahrenheit and take your beef roast out of the fridge at least one hour before cooking to allow it to come to room temperature.
4. Sear the beef roast: In a frying pan or skillet, heat some oil over medium-high heat, and sear your sirloin roast on all sides to create a crispy crust.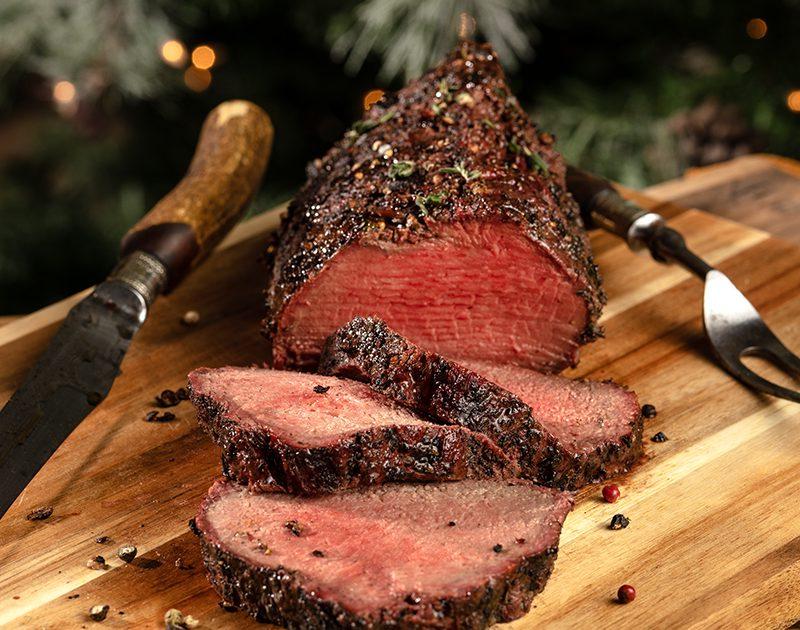 5. Roast in the oven: Once seared, transfer your sirloin roast to a roasting pan and cook it in the oven, checking regularly until a meat thermometer reads your desired internal temperature.
6. Rest the roast: Once cooked to your liking, remove the sirloin roast from the oven and let it rest for at least 10 minutes to allow the juices to settle and prevent it from drying out.
7. Slice and serve: After the roast has rested, slice it against the grain into thin slices and serve alongside your favorite sides.
I hope these tips help you make a delicious Simple Beef Sirloin Roast!
Serving Suggestions
Here are some serving suggestions to accompany your Simple Beef Sirloin Roast:
1. Roasted vegetables: Serve the sirloin roast with roasted vegetables, such as carrots, brussels sprouts, sweet potatoes, or green beans, for a flavorful and nutritious side dish.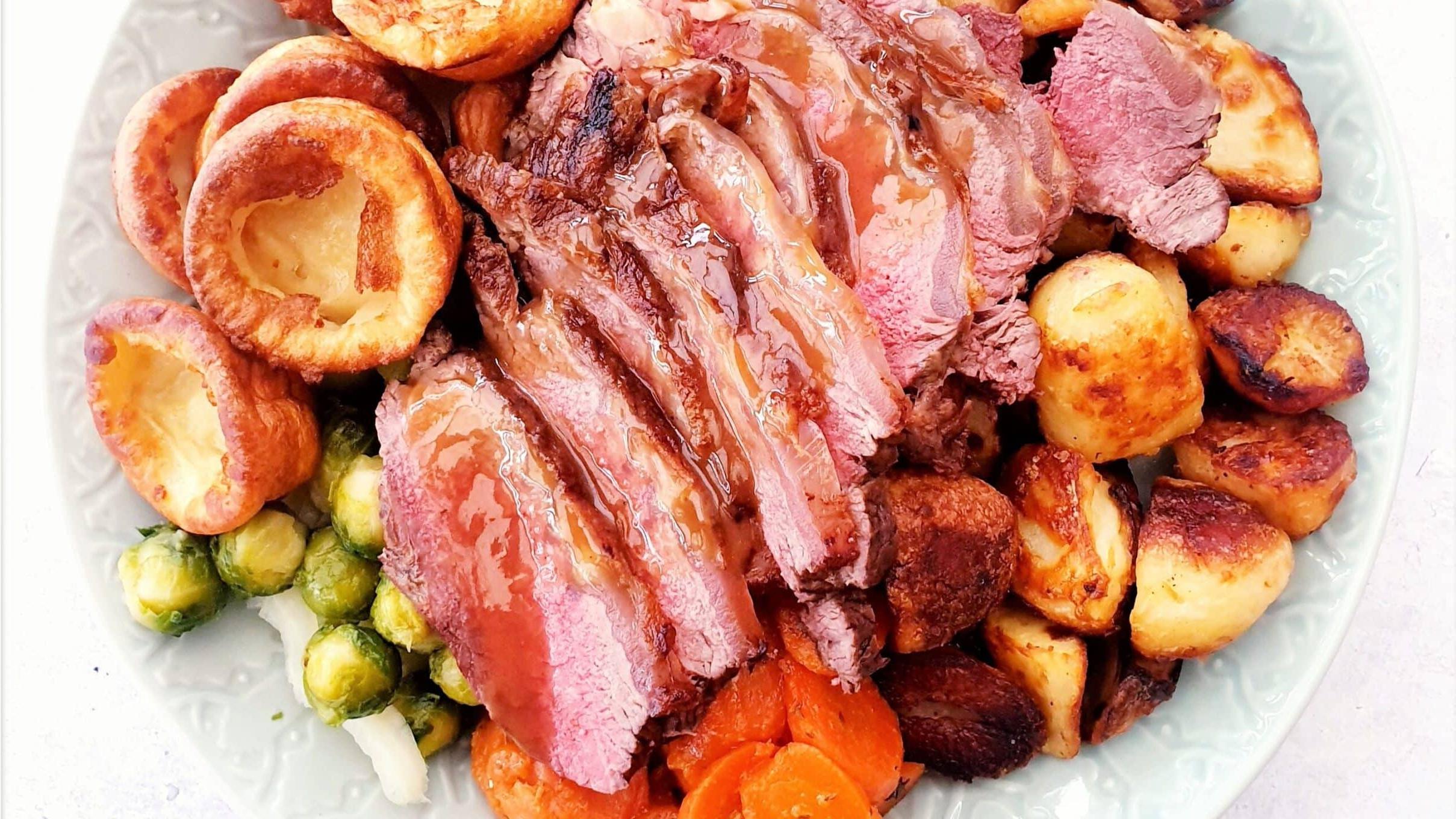 2. Garlic mashed potatoes: A classic choice to go with any beef, garlic mashed potatoes are a perfect side dish to complement your Simple Beef Sirloin Roast.
3. Horseradish sauce: Horseradish sauce is a great condiment for beef that adds a spicy kick to your roast. Serve it alongside your roast for an extra flavor boost.
4. Red wine: Pair your Simple Beef Sirloin Roast with a bottle of full-bodied red wine, like Cabernet Sauvignon or Syrah, to enhance the flavor of the beef.
5. Caesar salad: A classic Caesar salad can provide a refreshing and crunchy contrast to your beef roast. Serve it as a refreshing side salad.
I hope these serving suggestions inspire you to enjoy your Simple Beef Sirloin Roast in different ways!