"If you're looking for a delicious and flavorful dish, batter-fried scallions should be your go-to. Plus, you can easily make them in a Dutch oven! In this blog post, I will guide you through every step to create the perfect batter-fried scallions – from gathering the necessary ingredients, to frying the scallions, and finally, enjoying the delicious end result. Let's begin!"
Gather The Necessary Ingredients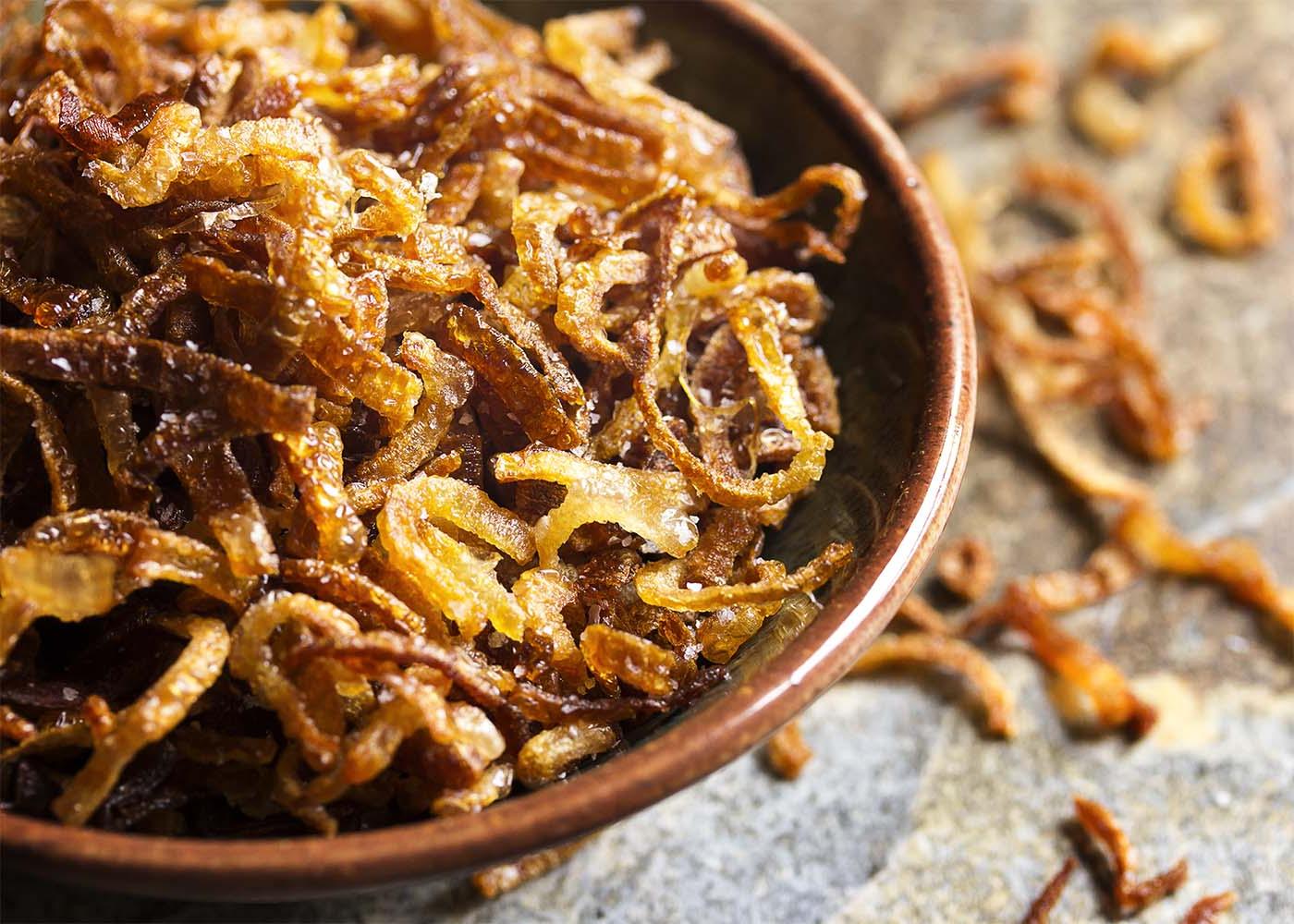 Looking for an easy way to make batter-fried scallions in a Dutch oven? You're in luck! All you need are some basic ingredients and a few simple steps to prepare this delicious dish.
To begin, gather all the necessary ingredients: all-purpose flour, large eggs, chopped scallions, and vegetable oil. Next, prepare your Dutch oven by heating up the oil until it's hot but not smoking – about 350°F. Mix together cornmeal, salt, self-rising flour, water, bacon drippings, milk and egg to form a batter thick enough to drop from a spoon.
Once your oven is ready for frying, batter-fry scallions in batches. Beat the eggs in a bowl until combined, then add in the chopped scallions. Spread all-purpose flour onto a shallow dish, then dip each scallion piece into the egg mixture followed by coating with flour. Drop them into hot oil in a Dutch oven or skillet over medium heat for 2-3 minutes or until golden brown on both sides. Remove each batch from the hot oil with a slotted spoon onto a paper towel-lined plate to soak up extra oil before serving with your favorite condiment or dip. Enjoy!
Prepare The Batter And Scallions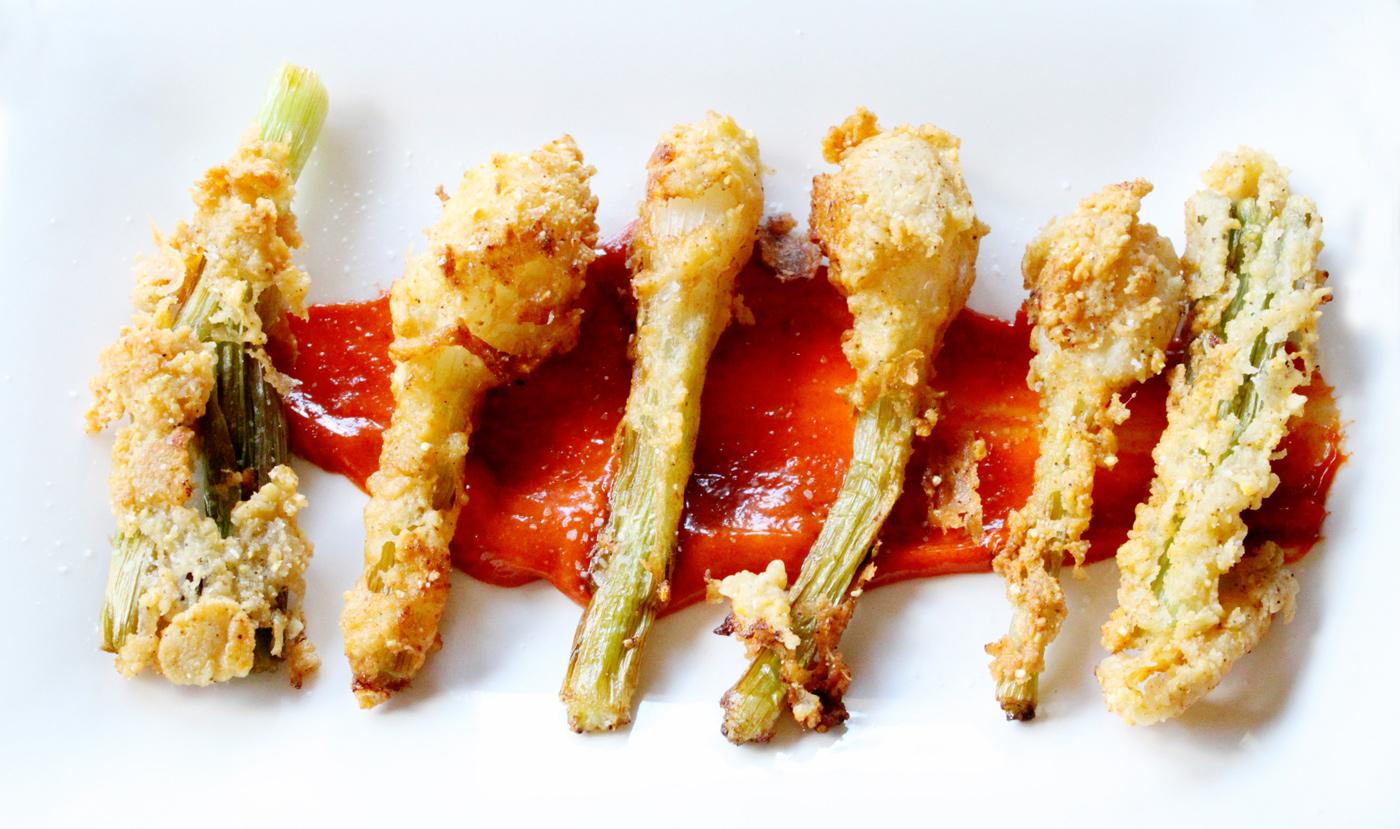 Are you ready to make perfect batter-fried scallions in a Dutch oven? It's easier than you think! All you need are the right ingredients, some scallions, and a Dutch oven. In this guide, I will walk you through all the necessary steps to prepare and fry your scallions with ease.
The first step is to mix all your ingredients for your batter together. You'll need 1 cup of all-purpose flour, 1 teaspoon of salt, 1 teaspoon of paprika, ½ teaspoon each of cayenne pepper and black pepper, 1 cup of buttermilk or plain yogurt (or substitute), 1 egg, and one tablespoon each of oil or melted butter. Mix these ingredients in a bowl until they form a thick paste, which will be your batter.
Once everything is mixed up, it's time to prepare your scallions for frying. Halve them crosswise so that each piece has two exposed ends – this helps them soak up more flavor during cooking! Fresh scallions are best, rather than frozen, as they tend to have more flavor when cooked in this way.
Next, it's time to coat the scallions with dry flour before frying them – simply dip each one into some flour until it is completely covered on both sides, then set it aside on a plate or baking sheet while the oil heats up in the Dutch oven over medium heat (about 350 degrees Fahrenheit). Don't forget that you can also add spices such as garlic powder and onion powder if desired for extra flavor! Make sure not to overcrowd the pan, as this could cause hot spots which would burn some parts of the food while leaving others uncooked.
Finally, it's time for frying! Carefully scoop out about 2 tablespoons worth of batter at a time using an ice cream scoop or spoon and plunge into hot oil, making sure that each piece fully submerges into the liquid before releasing from your hand (this helps keep them from sticking together). Fry until crisp and golden brown, usually taking 2-3 minutes per batch, depending on the size and amount being fried at once. When finished, remove with a slotted spoon onto paper towels or a cooling rack lined with paper towels/newspaper so any excess grease can drip off before serving warm alongside other foods if desired! Enjoy!
Heat The Dutch Oven With Oil
If you're looking for a delicious way to enjoy batter-fried scallions, the Dutch oven is the perfect cooking vessel. Not only is it easy to use, but it also provides even heat distribution, resulting in perfectly cooked scallions every time. To ensure that your scallions turn out just right and that you don't compromise safety in the process, there are some key steps to follow when using a Dutch oven for frying.
First and foremost, gather all of your necessary ingredients. For batter-fried scallions, you will need oil (for deep frying), scallion bulbs and green tops (separated), a bowl of batter mix, and any additional seasonings or herbs desired. Additionally, make sure all of your cooking utensils, such as tongs or a slotted spoon, are ready at hand before starting the cooking process.
Next up: heating the oil in the Dutch oven properly! The best temperature for frying varies depending on what food item is being fried. However, generally speaking, with deep-frying foods like scallions, it should be between 350°F – 375°F (176°C – 190°C). To achieve this temperature accurately, make sure to use an accurate thermometer so that safety is not compromised due to high temperatures or low temperatures not allowing enough heat transfer into food items like scallions, which can lead to soggy results.
Once you have reached optimum temperature, mix up your desired batter recipe according to the instructions on the package or online recipe directions if needed until completely blended. Now carefully drop each individual piece of sliced up green onion tops into the hot oil one by one, making sure not to overload it as this can cause splattering, which can lead to dangerous situations when dealing with hot temperatures while frying anything! Then, let cook for approximately 2 minutes until golden brown perfection has been achieved before removing from the Dutch oven with a utensil such as tongs or slotted spoon onto paper towels so excess grease/oil can be absorbed off them prior to plating them up for consumption enjoyment!
Overall, using a Dutch oven for frying certainly has its pros, such as accurate temperature control and consistent results, but also some cons, such as limited size, thus requiring multiple batches if large amounts are needed. Because of high temperatures involved, extra precautions need to be taken while utilizing the tool safely, i.e., having a fire extinguisher nearby just in case something goes wrong during this process! Furthermore, yes, other things besides vegetables like chicken etc., can be fried in a Dutch oven. Same methods apply, just make sure the temperature doesn't go above 375 degrees Fahrenheit unless specified differently by recipe instructions! Lastly, enamel Dutch ovens are safe enough for deep frying, providing the same precautions mentioned above are still followed, i.e., monitoring always during this process & having necessary tools & accessories ready beforehand!
Dip And Fry The Scallions In Batters
Making batter-fried scallions in a Dutch oven is an easy and delicious way to enjoy this vegetable. It's a great side dish, topping for salads, or appetizer, plus it gives you the opportunity to get creative with the ingredients and seasonings you use in your batter mix. Here's how to do it:
First, prepare the scallions by cutting them crosswise into halves. You can also puree some of them in a vinaigrette or with wine and garlic for a pasta sauce if desired. For 10 scallions (about two bunches), start by tossing them in 1 Tbsp of olive oil and ½ tsp of kosher salt until they're slicked all over, then spread them out on a half sheet tray.
Next, heat up your Dutch oven before beginning to fry the scallions. Heat vegetable oil in a large Dutch oven or other heavy pot about two inches up the sides, so it will be deep enough for frying the scallions later on. Monitor temperature with a digital instant-read thermometer, and make sure not to overheat as this can damage both your food and oil-based products alike. Once the temperature is at the desired level (generally 375 degrees Fahrenheit), start dipping each piece of sliced scallion into the prepared batter mix – be sure not to overcrowd the pan as this will cause uneven cooking – before carefully dropping into hot oil for about 4 minutes, stirring occasionally until a golden brown color is achieved throughout all pieces.
Finally, once finished cooking, take care when handling fried food due to extreme temperatures present within the product itself. Use tongs or other kitchen utensils when handling fried items while protecting hands from potential burns associated with high heat, before draining off excess fat using paper towels stored on a plate beneath the cooked item(s). Store remaining fried items refrigerated tightly covered within an airtight container if necessary since they are best enjoyed fresh soon after being cooked instead of leftovers later down the line.
Remove The Batter-Fried Scallions From Heat
Making batter-fried scallions in a Dutch oven is both easy and delicious. Begin by gathering all of the necessary ingredients: scallions, egg, flour, vegetable oil, and your favorite sauce. Start by preheating the oil in your Dutch oven over medium-high heat to 375°F (190°C).
Next, mix the egg and flour in a medium mixing bowl until you have a thick batter. Dip each ring of scallion into the batter until fully coated, then carefully lower them into the hot oil one at a time using a slotted spoon or tongs. Fry the rings for 2-3 minutes or until golden brown on both sides.
Once cooked to perfection, use a slotted spoon to remove them from the hot oil onto a paper towel-lined plate or tray to drain any excess grease or oil. Serve them warm with your favorite sauce for dipping! And don't forget, if you want an extra crunchy texture, ensure to preheat your vegetable oil before frying. Enjoy!