The Simple Beef Patties recipe focuses on minimal ingredients and uncomplicated steps, allowing the natural flavors of the beef to shine through. By following the recipe instructions, you can create perfectly seasoned and cooked patties that will satisfy your burger cravings.
With minimal effort, you can shape and cook the beef patties to your desired level of doneness, whether it's medium-rare, medium, or well-done. The result is a mouthwatering burger that boasts a juicy interior and a deliciously caramelized exterior.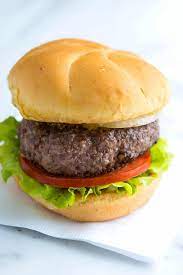 Simple Beef Patties
The Simple Beef Patties recipe offers a straightforward and delicious way to create flavorful and juicy beef patties. This summary highlights the simplicity and ease of the recipe, making it accessible to both novice and experienced cooks alike.
Ingredients
1

lb

ground beef

1/2

tsp

garlic powder

1/4

tsp

onion powder

Pepper

Salt
Instructions
Preheat the instant vortex dutch oven oven to 400 F

Add ground meat, garlic powder, onion powder, pepper, and salt into the mixing bowl and mix until well combined.

Make even shape patties from meat mixture and arrange on dutch oven pan.

Place pan in instant vortex dutch oven oven.

Cook patties for 10 minutes Turn patties after 5 minutes
Notes
These homemade beef patties can be customized to suit your taste preferences by adding your favorite seasonings, herbs, or spices. You can also experiment with different toppings and condiments to create a burger that reflects your personal style.
Nutrition
Calories:
212
kcal
Carbohydrates:
0.5
g
Protein:
34.5
g
Fat:
7.1
g
FAQs about the Simple Beef Patties
Q: What type of ground beef is best for making Simple Beef Patties?
A: When making Simple Beef Patties, it's recommended to use ground beef with a moderate fat content, such as ground chuck or ground sirloin. The fat content adds flavor and helps keep the patties moist during cooking. However, you can adjust the lean-to-fat ratio based on your personal preference for taste and texture.
Q: Can I freeze the Simple Beef Patties for later use?
A: Yes, you can freeze the Simple Beef Patties to enjoy at a later time. To do so, shape the patties as instructed in the recipe and place them on a baking sheet lined with parchment paper. Freeze them for a few hours until they firm up, and then transfer them to a freezer-safe container or freezer bags. Make sure to label and date the container or bags. The frozen patties can be stored in the freezer for up to three months. When ready to cook, thaw them in the refrigerator before grilling or cooking.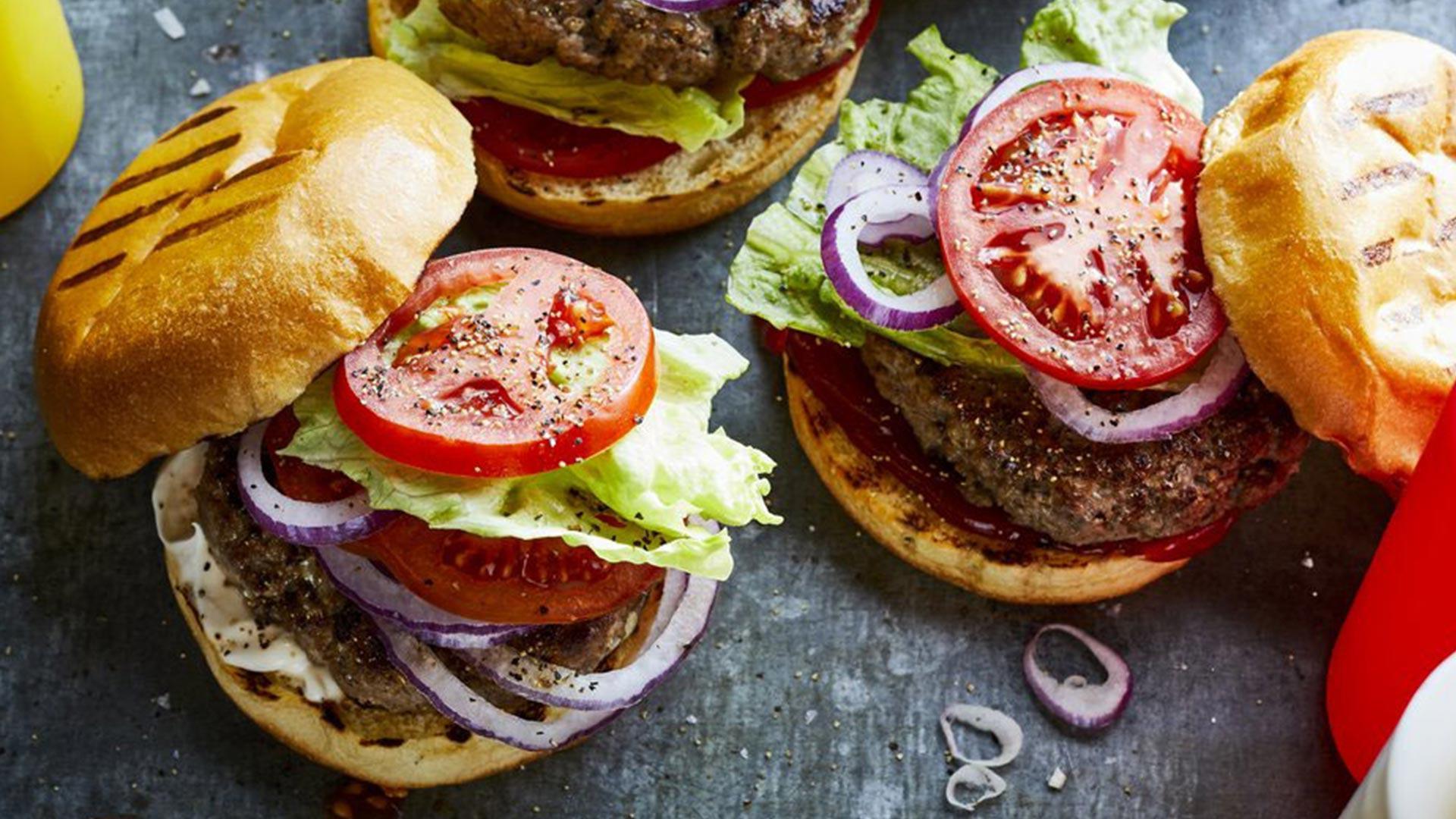 Q: How do I prevent the beef patties from shrinking during cooking?
A: To minimize shrinkage, start with cold ground beef when shaping the patties. Avoid overworking the meat, as this can lead to a denser texture and increased shrinkage. Additionally, create a slight indentation in the center of each patty before cooking, as this will help prevent it from bulging up in the middle. Finally, refrain from pressing down on the patties with a spatula while they're cooking, as this can cause the juices to escape and result in shrinkage.
Q: Can I add additional seasonings or ingredients to the Simple Beef Patties?
A: Absolutely! While the Simple Beef Patties recipe provides a basic seasoning blend, feel free to customize it to your taste. You can add various seasonings like garlic powder, onion powder, paprika, or herbs like parsley or basil. Additionally, you can incorporate ingredients like grated cheese, diced onions, or minced garlic into the patty mixture for extra flavor. Just remember to adjust the cooking time and temperature accordingly to ensure the patties are cooked thoroughly.
Q: What are some recommended toppings and condiments to serve with Simple Beef Patties?
A: The choice of toppings and condiments for your Simple Beef Patties depends on personal preference. Classic options include lettuce, tomatoes, onions, pickles, and cheese. Additional condiments like ketchup, mustard, mayonnaise, barbecue sauce, or special burger sauces can enhance the flavor. Feel free to experiment with various combinations to create the perfect burger experience that suits your taste buds.
Cooking tips
Here are some cooking tips to make simple beef patties:
1. Choose the right meat: Use a mixture of ground beef with a higher fat content, such as 80/20 or 85/15, to ensure juicy and tender patties.
2. Do not overwork the meat: Avoid over-mixing or over-handling the ground beef mixture as it will result in tough and dry beef patties. Mix the ingredients gently and briefly.
3. Season your beef mixture: Add seasonings to the beef mixture, such as salt, black pepper, garlic powder, onion powder, or Worcestershire sauce, to enhance the flavor of the beef patties.
4. Shape your patties: Form the beef mixture into evenly sized patties, pressing them gently to create a slightly flattened, round shape. Make sure to create a small indentation in the center of each patty to prevent it from bulging while cooking.
5. Cook on a hot surface: Heat a griddle or frying pan over medium-high heat and add some oil or butter. Once hot, place your beef patties onto the pan and cook for 3-4 minutes per side, or until browned and cooked to your liking.
6. Rest before serving: Once cooked, remove the beef patties from the heat and let them rest for a few minutes before serving. This will help to retain their juiciness and prevent the juices from running out.
Serving suggestions
Here are some tasty serving suggestions to accompany your Simple Beef Patties:
1. Burger Toppings: Add classic toppings like melted cheese, lettuce, tomato, onion, pickle slices, and your favorite condiments like mustard, ketchup, or mayonnaise. You can also add special toppings like bacon, avocado, sautéed mushrooms, caramelized onions, or a fried egg to create a more mouthwatering burger.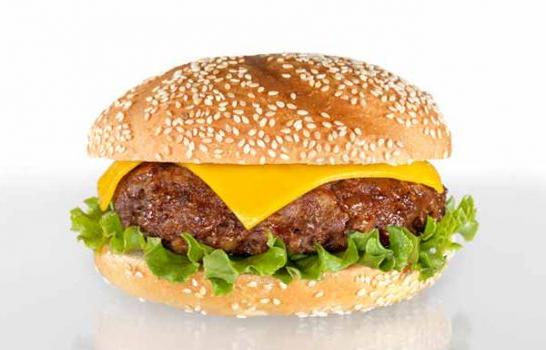 2. Buns and Other Bread: Pair your beef patty with classic hamburger buns or try different options like pretzel, brioche, or even sourdough bread. You can also serve your beef patties open-faced on toasted bread for a different presentation.
3. French Fries or Sweet Potato Fries: Nothing complements a juicy beef patty better than a side of crispy and salty fries. You can also try sweet potato fries as a healthier and sweeter option.
4. Grilled Vegetables: A side of grilled veggies like zucchini, bell peppers, onions, or mushrooms is a great idea to add some nutrients and fiber to your meal without compromising flavor.
5. Salad: A fresh and flavorful salad, like Coleslaw, an Israeli salad, or Caesar salad, is another great side dish that pairs well with beef patties.