Wake Up Your Taste Buds With The Magic Of Dutch Breakfast! In This Blog Post, We Will Explore How To Make The Perfect Dutch Breakfast With Crispy Potato Skins. We Will Look At How To Make The Filling Potato Skins, Provide Tips For Making Them Extra Crispy, And Answer Some FAQs. Then, We Will Top It All Off By Exploring The Best Toppings To Accompany Your Dutch Breakfast And How To Make It Perfect Every Time. Let's Get Started And Make Some Dutch Breakfast Magic!
What Is Dutch Breakfast?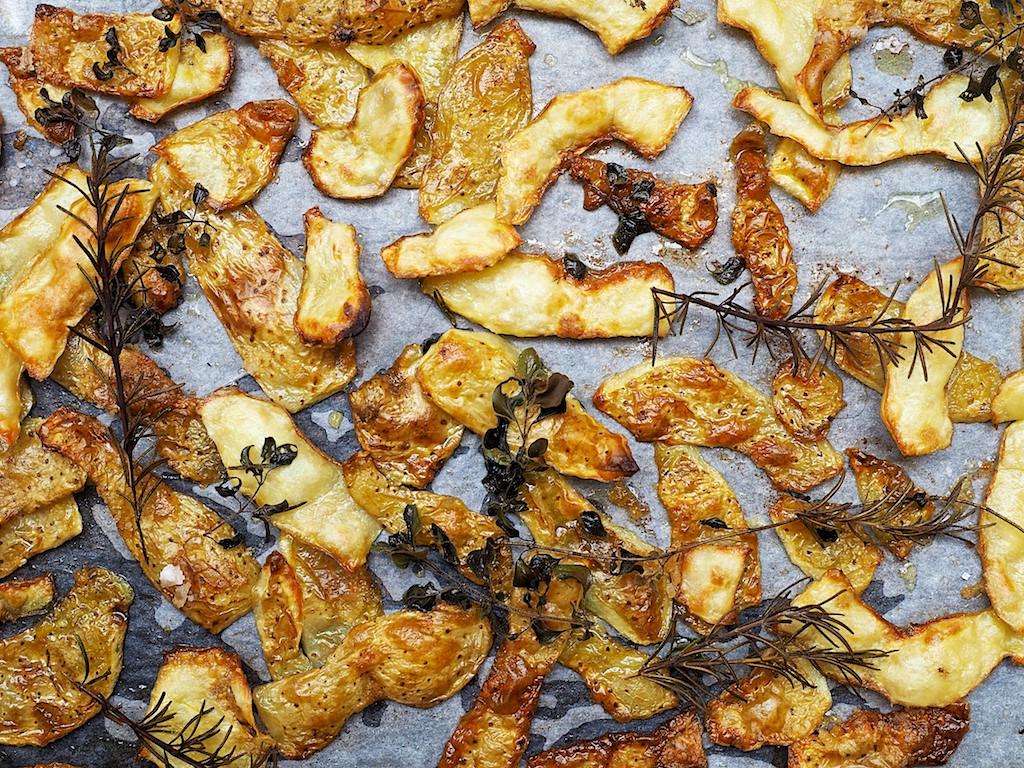 Are you looking for an interesting and unique way to add some flavor to your breakfast? Look no further than Dutch breakfast! This traditional Dutch dish is sure to please everyone in the family. It includes a variety of ingredients such as sausages, cheese, and boiled eggs. A unique addition is crispy potato skins, which add a bit of crunch. The potatoes can be seasoned with any herbs or spices that you like, making it a very customizable dish.
Dutch breakfast is great for small gatherings or special occasions, as it's simple to make but packs a flavorful punch that will please the entire crowd. Some ideas for making your own crispy potato skins include hash browns, tater tots, mashed potatoes, smashed potatoes, and twice-baked potatoes. You can even use them in casseroles or soups for added texture and flavor!
To complete the perfect Dutch breakfast spread, don't forget to serve some freshly made Dutch whole wheat bread (Volkorenbrood) with butter and jam on the side. For those feeling extra hungry, why not try out Broodje Bal – a traditional Dutch lunch consisting of a meatball on top of some delicious Volkorenbrood?
No matter how you decide to make your own version of this classic dish, one thing's certain – it'll be sure to leave everyone satisfied! So get cooking and enjoy some delicious Dutch breakfast magic with Crispy Potato Skins today!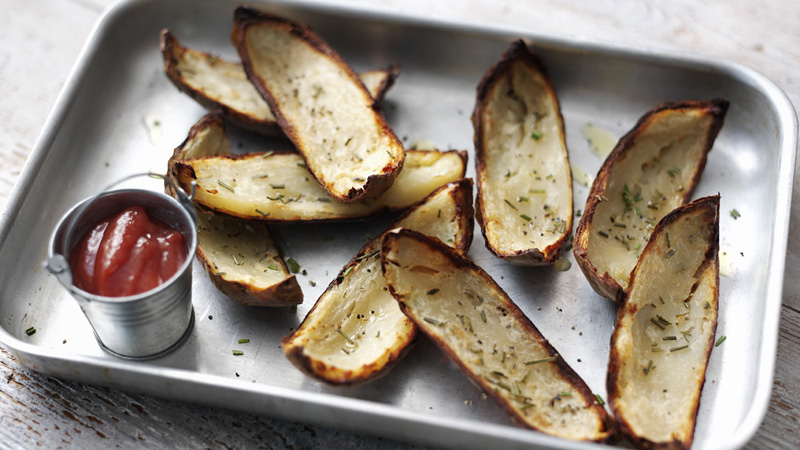 Crispy Potato Skins
Let's explore the magical world of Dutch Breakfast and make the perfect crispy potato skins with our expert tips and FAQs!
Ingredients
2

Yukon gold potatoes

¼

tsp.

Sea salt

½

tsp.

Olive oil

2

minced green onions

4 bacon strips

¼

cup

shredded cheddar cheese

1/3 cup sour cream
Instructions
Rinse and scrub the potatoes until clean. Rub with oil and sprinkle with salt. Put them in the cooking basket. Cook for 35 minutes at 400 degrees. Transfer the cooked potatoes to a platter. Put the bacon strip in the cooking basket. Cook for 5 minutes at 400 f.

Move to a plate and leave to cool. Crumble into bits.

Slice the potatoes in half.

Scoop out most of the meat. Arrange the potato skins with the skin facing side up in the cooking basket. Spray them with oil. Cook for 3 minutes at 400 f. Flip the potato skins. Fill each piece with cheese and crumbled bacon. Continue cooking for 2 more minutes. Transfer to a platter. Add a bit of sour cream on top. Sprinkle with minced onion and serve while warm.
Notes
Nutrition: Calories: 483 Fat: 73g Carbs: 98g Protein: 152g
Nutrition
Serving:
1
serving
Calories:
483
kcal
Tips For Crispy Potato Skins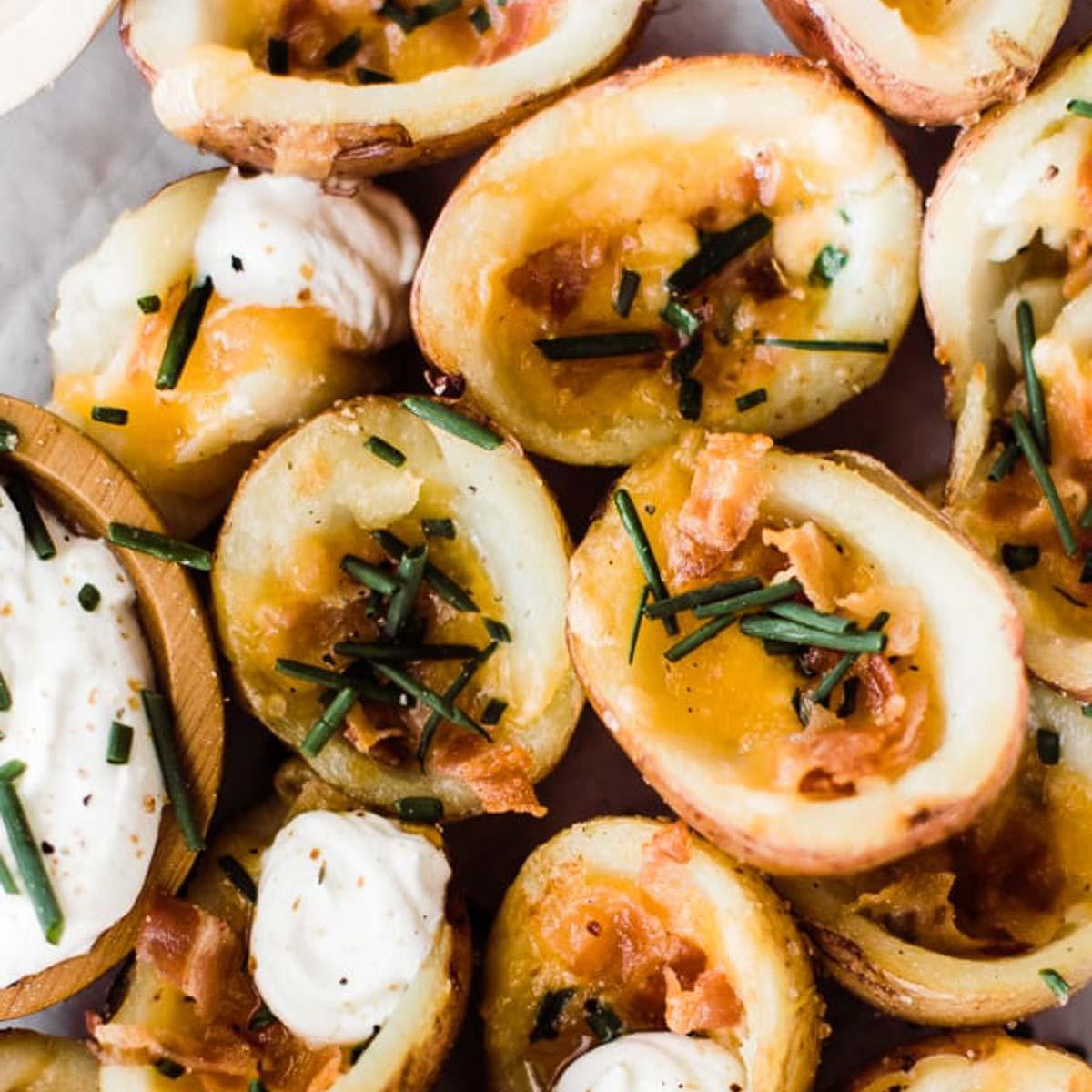 "If you love potatoes, you'll love crispy potato skins! They are the perfect snack or side dish for any occasion. Whether you're hosting a dinner party or just having a night in with family and friends, crispy potato skins are sure to please everyone. Here are some tips for making Dutch breakfast magic with crispy potato skins:
– Start with starchy potatoes for optimal crispiness.
– Boil the potatoes before baking for an even crisper texture.
– Brush the potatoes lightly with oil before baking to ensure maximum crunchiness.
– Don't forget to add herbs and spices for extra flavor and aroma!
– Cut each potato half into three lengthwise strips for light and crispy results.
– Make sure your slices are thin to allow for proper air circulation during cooking time.
To make these delicious crispy potato skins, heat oil to 375°F in an electric skillet or deep fat fryer. Then, place the potatoes in a 15x10x1 inch baking pan. Combine melted butter, parsley, seasoned salt, and garlic powder before brushing the inside and outside of the potatoes with the mixture. Bake at 400°F for 20 minutes before sprinkling cheese and bacon bits over top, then bake for an additional 10 minutes until golden brown. Serve with chives and a dollop of sour cream for the perfect balance of crispiness and creaminess. Enjoy!"