Prepare to indulge in a culinary delight with Parmesan Shrimp, a dish that brings together the natural flavors of tender shrimp and the creamy goodness of Parmesan cheese. With its delicate balance of textures and tastes, this recipe promises to captivate your palate and leave you craving more. The shrimp, cooked to perfection, provides a juicy and satisfying base, while the Parmesan cheese forms a crispy and flavorful coating that elevates this dish to gourmet levels.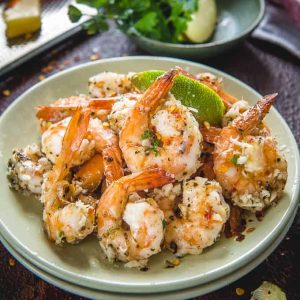 l Parmesan Shrimp
"Experience the delectable combination of tender shrimp and savory Parmesan cheese with Parmesan Shrimp. This recipe offers a perfect balance of flavors, with the shrimp providing a succulent and delicate base, while the Parmesan cheese adds a rich and creamy element. Each bite is a tantalizing mix of textures and tastes that will leave you craving more. Whether you're a seafood enthusiast or a cheese lover, Parmesan Shrimp offers a unique and satisfying culinary experience
Ingredients
2

tbsp

olive oil

1

tsp

onion powder

1

tsp

basil

1/2

tsp

oregano

1

tsp

pepper

2/3

C.

grated parmesan cheese

4

minced garlic cloves pounds of jumbo cooked shrimp (peeled/deveined)
Instructions
In a pan that fits your dutch oven, mix all the ingredients except the cilantro, toss, introduce in the dutch oven and cook at 360°F for15 minutes

Add the cilantro, stir, divide into bowls.
Notes
The crispy and cheesy exterior perfectly complements the tender shrimp, creating a dish that is both elegant and comforting. Discover the gourmet indulgence of Parmesan Shrimp and treat yourself to a delightful seafood sensation that will impress your taste buds. Elevate your dining experience with this cheesy, flavorful recipe.
Nutrition
Calories:
201
kcal
Carbohydrates:
4
g
Protein:
6
g
Fat:
8
g
Fiber:
2
g
Cooking Tip for Parmesan Shrimp:
To achieve perfectly crispy and flavorful Parmesan Shrimp, consider the following cooking tip:
1. Preheat the pan or skillet: Before adding the shrimp to the pan, make sure it is properly preheated. Heating the pan before cooking ensures that the shrimp gets a nice sear and develops a crispy crust. Preheat the pan over medium-high heat for a few minutes until it's hot but not smoking.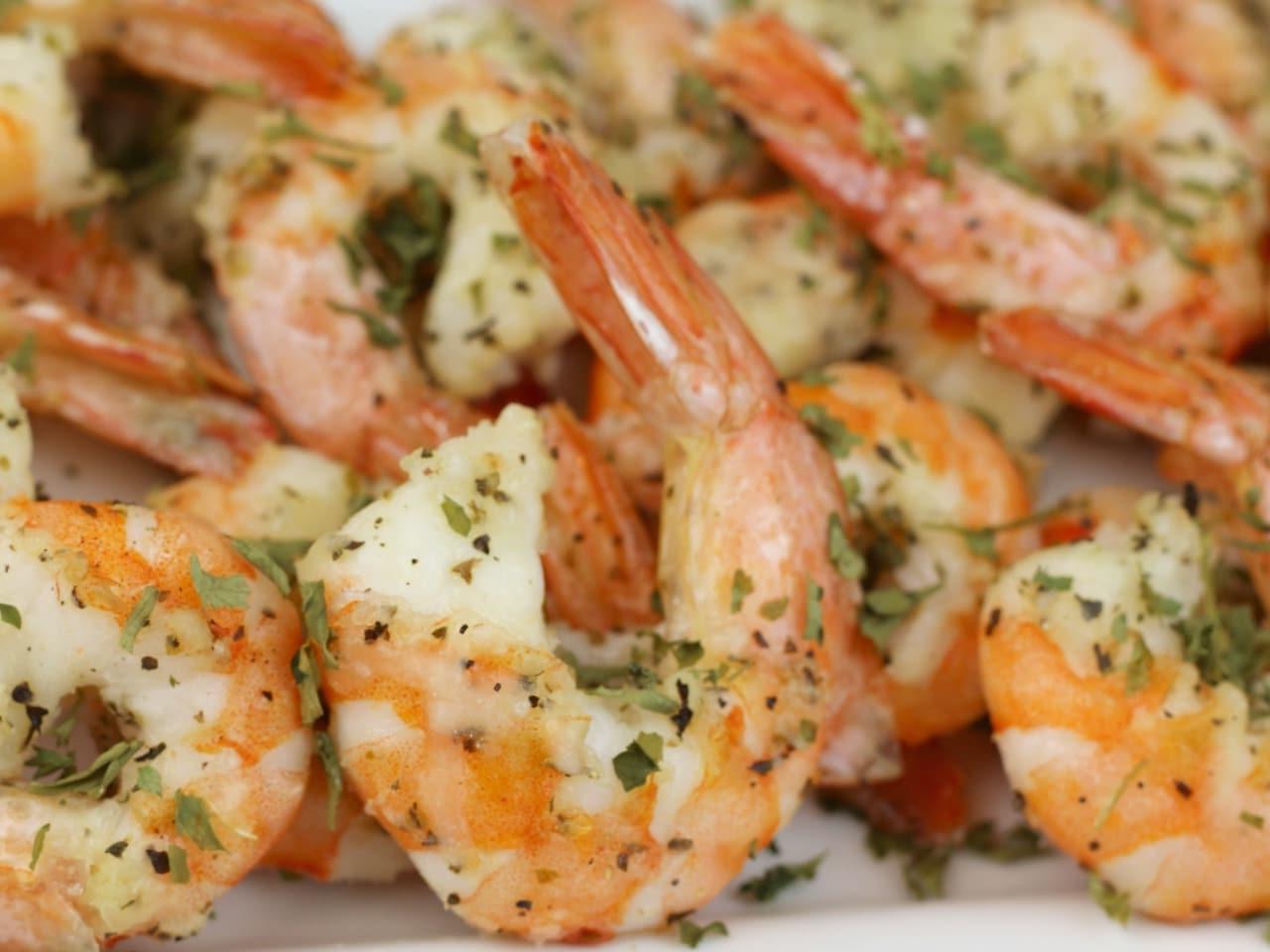 By preheating the pan, you create a sizzling hot surface that helps to brown the Parmesan coating quickly, resulting in a crispy and golden texture. This step ensures that the shrimp retains its tenderness while achieving that desirable crunchy exterior. Enjoy the delightful combination of textures and flavors in your perfectly cooked Parmesan Shrimp!
Serving Suggestions for Parmesan Shrimp:
Parmesan Shrimp is a versatile dish that can be served in various ways to complement its flavors and create a satisfying meal. Here are some serving suggestions to enhance your dining experience:
1. Pasta Dish: Toss the Parmesan Shrimp with cooked spaghetti or linguine pasta and a light garlic butter sauce. Add some cherry tomatoes and fresh basil for a burst of freshness. Garnish with additional grated Parmesan cheese and a squeeze of lemon juice for a delightful and comforting pasta dish.
2. Salad: Serve the Parmesan Shrimp atop a bed of mixed greens, such as baby spinach or arugula. Add cherry tomatoes, sliced cucumbers, and thinly sliced red onions. Drizzle with a lemon vinaigrette or a tangy balsamic dressing. The combination of the savory shrimp and crisp salad creates a refreshing and satisfying meal.
3. Skewers or Appetizers: Thread the Parmesan Shrimp onto skewers for an elegant presentation or serve them as individual bite-sized appetizers. Pair them with a dipping sauce, such as a spicy aioli, a tangy cocktail sauce, or a zesty marinara sauce. These make perfect finger foods for gatherings or parties.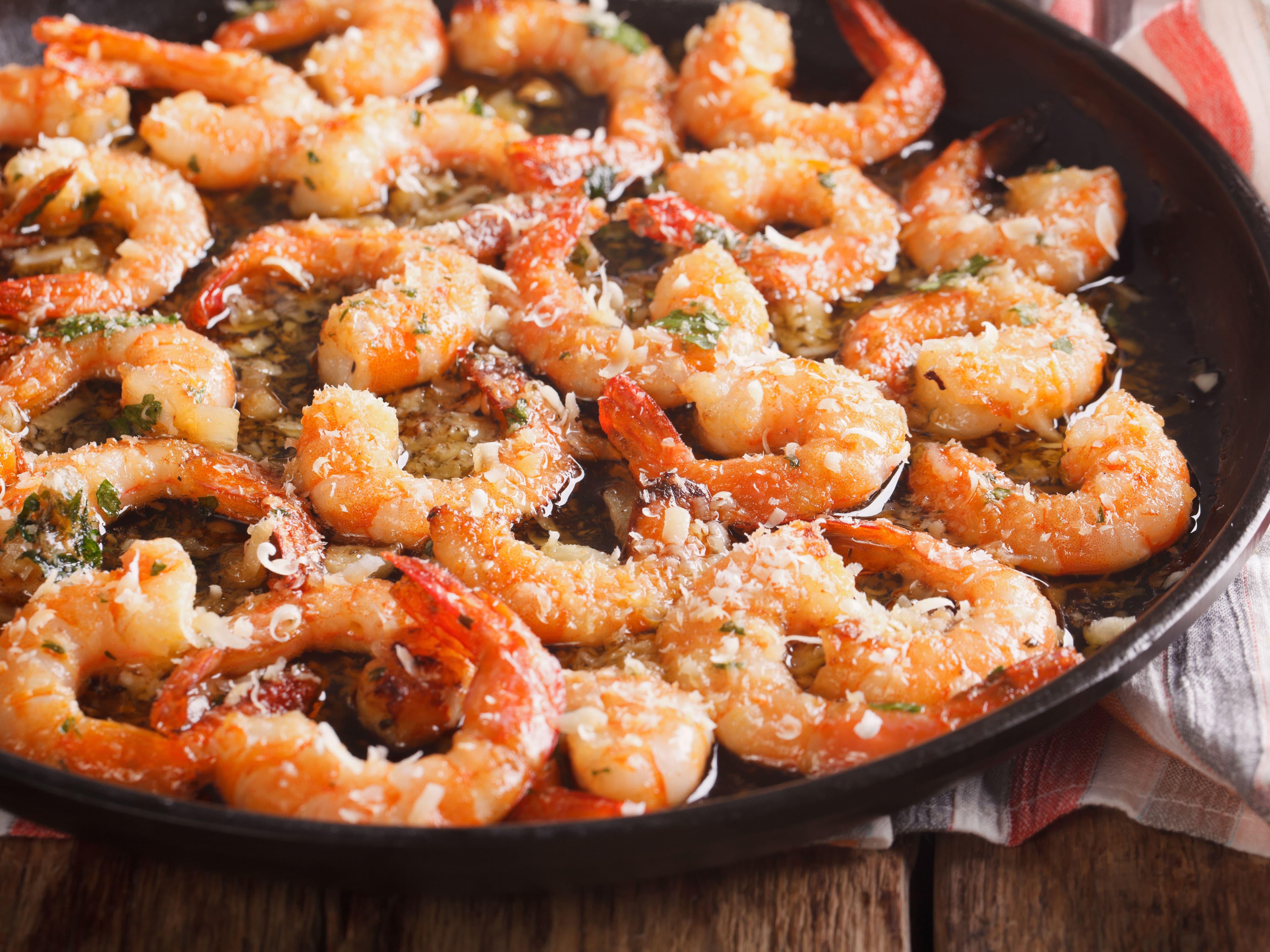 4. Grain Bowl: Create a nourishing grain bowl by layering cooked quinoa, farro, or brown rice with roasted vegetables like zucchini, bell peppers, and cherry tomatoes. Add the Parmesan Shrimp on top and drizzle with a creamy dressing, such as a lemon-herb yogurt sauce or a tahini dressing. This option offers a balanced and satisfying meal.
5. Sandwich or Wrap: Build a tasty sandwich or wrap with the Parmesan Shrimp. Use a crusty baguette or a soft tortilla, and layer it with lettuce, sliced tomatoes, avocado, and a flavorful spread like pesto or garlic aioli. This option is perfect for a quick and satisfying meal on the go.
Remember to garnish your dishes with fresh herbs like parsley or basil, a sprinkle of Parmesan cheese, or a squeeze of lemon juice for added freshness and visual appeal. These serving suggestions will elevate your Parmesan Shrimp and allow you to explore different culinary combinations. Enjoy the delicious flavors and textures in every bite!