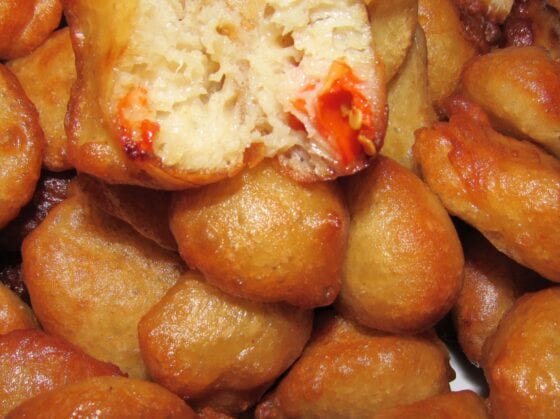 Peppered Puff Pastry
Peppered Puff Pastry is a delicious and savory pastry recipe that can be served as an appetizer or snack. The recipe involves a puff pastry sheet that is generously sprinkled with black pepper and filled with a mixture of cheese and herbs. The pastry is then baked to perfection, resulting in a flaky and flavorful treat that can be enjoyed hot or cold
Ingredients
1/2

tbsp

sesame oil

1

cup

white mushrooms, sliced

2

cloves garlic, minced

1

bell pepper

1/4

tsp

seeded and chopped

1/2

tsp

dried rosemary

1/2

tsp

ground black pepper, or more to taste

oz

puff pastry sheets

1/2

cup

crème fraiche

1

egg, well whisked

1/2

cup

parmesan cheese, preferably freshly grated
Instructions
Pre-heat your Dutch oven to 400degreesF

Heat the sesame oil over moderate temperature and fry the mushrooms, garlic, and pepper until soft and fragrant

Sprinkle on the salt, rosemary, and pepper

In the meantime, unroll the puff pastry and slice it into 4-inchsquares.

Spread the crème fraiche across each square

Spoon equal amounts of the vegetables into the puff pastry squares. Enclose each square around the filling in triangle shape, pressing the edges with your fingertips.

Brush each triangle with some whisked egg and cover with grated Parmesan
Notes
This recipe is quick and easy to make, and can be customized to suit different tastes by adding different herbs, spices, or toppings. Whether you're entertaining guests or simply looking for a tasty snack, Peppered Puff Pastry is sure to impress.
Nutrition
Serving:
1
g
Calories:
259
kcal
Protein:
3
g
Fat:
18
g
Ideas for customizing Peppered Puff Pastry
Peppered Puff Pastry is a versatile recipe that can be customized in various ways to suit different preferences. Here are some ideas for customizing Peppered Puff Pastry:
1. Change up the cheese: Instead of the traditional combination of cream cheese and cheddar cheese, try using other types of cheese like feta, goat cheese, or gouda.
2. Add some spice: If you like your food spicy, you can add some red pepper flakes, cayenne pepper, or hot sauce to the cheese mixture.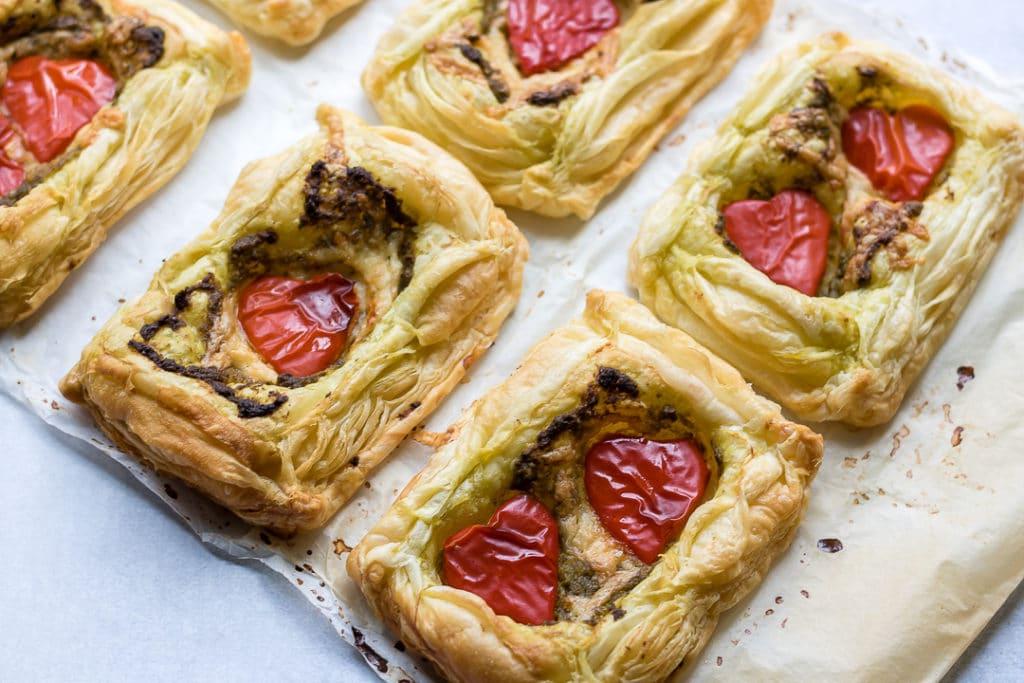 3. Experiment with herbs: Try using different herbs to add different flavors to the pastry. Some great options include basil, thyme, rosemary, or oregano.
4. Add toppings: You can add toppings to the pastry before baking, such as diced tomatoes, olives, or sliced mushrooms.
5. Make it sweet: If you prefer sweet pastries, you can skip the black pepper and use cinnamon and sugar instead. You can also add a fruit jam or honey to the cheese mixture.
By experimenting with different ingredients and flavors, you can create a unique and delicious Peppered Puff Pastry that suits your tastes.
Tips for cooking
Here are some tips for cooking peppered puff pastry:
1. Use thawed puff pastry: If you are using frozen puff pastry, make sure it has thawed completely before you start cooking. You can either thaw it overnight in the refrigerator or at room temperature for a few hours.
2. Flour your work surface: Use a clean, floured work surface to roll out your puff pastry. This will prevent it from sticking and help create a flaky texture.
3. Chill the dough: After rolling out the puff pastry, chill it in the refrigerator for a few minutes before baking. This will help it hold its shape and rise better when it bakes.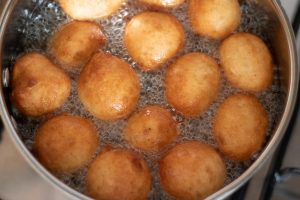 4. Add pepper: Peppered puff pastry can add a spicy kick to your dish. To add pepper, you can sprinkle ground black pepper onto the dough before you roll it out. You can also mix finely ground pepper into the butter or eggs you are using to coat the pastry.
5. Bake at a high temperature: To get a golden, flaky crust, it's important to bake your puff pastry at a high temperature—around 425°F to 450°F. This will encourage the layers to puff up and create that signature flaky texture.
6. Don't overbake: Keep an eye on your puff pastry as it bakes, and don't let it go too far. Overbaking can dry out the pastry and cause it to become tough and chewy.
Serving suggestions
By following these tips, you'll be able to create delicious, flaky peppered puff pastry that can be used in a variety of sweet and savory dishes.
Peppered Puff Pastry is a versatile dish that can be served as an appetizer or a main course. Here are some serving suggestions:
1. Appetizer: Cut the Peppered Puff Pastry into small squares and serve it on a platter with toothpicks or skewers. You can also serve it with a dipping sauce like ranch or honey mustard.
2. Side dish: Serve the Peppered Puff Pastry as a side dish with your favorite meal. It pairs well with grilled chicken, steak, or fish.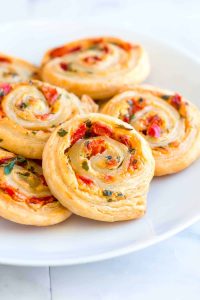 3. Brunch: Serve the Peppered Puff Pastry as part of a brunch spread. It goes well with quiches, frittatas, and fruit salad.
4. Main course: You can turn the Peppered Puff Pastry into a main course by adding a protein like chicken, ham, or turkey. You can also add vegetables like spinach or mushrooms.
5. Salad topping: Cut the Peppered Puff Pastry into small pieces and sprinkle it on top of your favorite salad for a crunchy, flavorful addition.